The key Mental Health issues faced by UASC include those related to; Sleep, Eat and Hope.
A lot of work has been undertaken to understand what the young people face and how to improve these areas.
This section details key documents and advice covering these topics.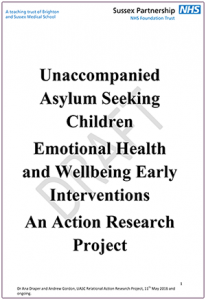 Unaccompanied asylum seeking children's stories about sleep and the things that make a difference.